Jupiter Inlet Is The Most Dangerous Inlet in Palm Beach County
For locals and tourists alike, the Jupiter Inlet is a hot spot for boating and water-sports. As beautiful as it looks out there, the turquoise water can be extremely hazardous for anyone venturing out in it. In fact, many have shared that the Jupiter Inlet is the most dangerous Inlet in Palm Beach County. Palm Beach County aquatic director shared this eye opening description of the water that we all seem to flock to.
"Jupiter gets the big surf breaking in the mouth of the inlet. You got shallow sandbars shifting around. There's the angle of the waves. When the tide is running out and the big swells are coming in, it's rough."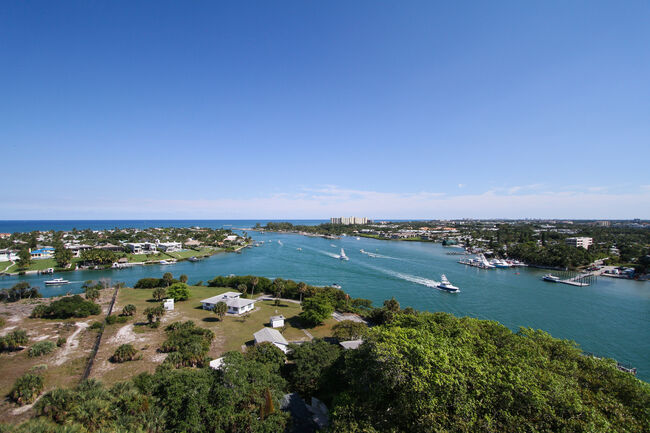 The Jupiter Inlet has sadly claimed the most lives than any other body of water in Palm Beach County. Jupiter is followed by Boca Raton and St. Lucie. Unfortunately, these inlets are the only local way for boaters to get to the ocean.
With both the storm season and Summertime upon us, here are tips to remember when traveling the inlet,
Listen to the most RECENT weather forecast for the best times to go out and come back into the inlet.
Check the tide tables.
Have proper safety equipment easily accessible when traveling through the inlet. Life jackets should always be worn when going through the inlet.
Expect the unexpected such as sporadic rainfall or T-storms.
Be aware that engine failure can happen in rough seas.
If unsure, ask for help. Most often there are experienced boaters, fisherman, local store owners, and marinas nearby who would be happy to advice.
Overall, we hope everyone has a safe and enjoyable Summer! What are your plans this Summer?
Sources: Discover the Palm Beaches, Floridaocean.org, Palm Beach Post

Skip Kelly
Want to know more about Skip Kelly? Get their official bio, social pages & articles on Today\\'s KOOL 105.5!
Read more