How To Use Social Media During A Storm When The Internet Goes Down
During a hurricane or major tropical storm, usually the first thing to go is the power followed by that is LTE data (aka our lightning fast internet). It seems as though when we lose access to the web that's when we crave it most. Especially when we need to alert friends and family that we are safe. Don't fret about it yet though. We still have another month before hurricane season and we also have this go-to guide on how to access social networks without internet.
Text messaging is the last thing to go during a storm. Although, sending and receiving messages will slow down tremendously, it is still do-able. Here's how you can access social networks through texting.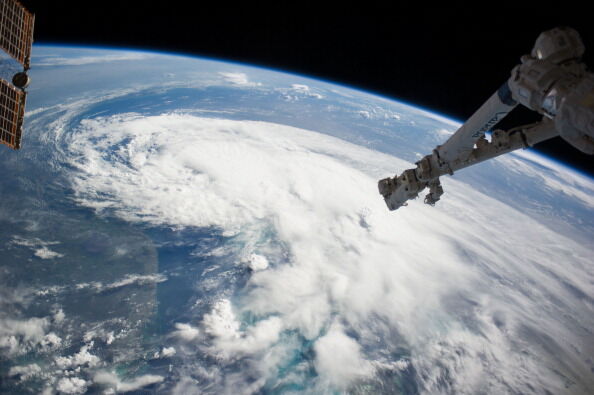 How To Access Social Media Without Internet:
E-Mail:
Every phone has an email address and you can send and receive emails via the text function.
For example, if you have Verizon, your email address is "yournumber"@vtext.com (5551234567@vtext.com) or "yournumber"@vzwpix.com.
If you have AT&T, it is "yournumber"@txt.att.net or "yournumber"@mms.att.net.
T-Mobile is "yournumber"@tmomail.net
Sprint is "yournumber"@messaging.sprintpcs.com.
If you have any other carrier, check with them for your email address.
Twitter:
You can receive updates from Twitter via text message as well (without having a Twitter account!). Set this up by texting "Follow @username" to 40404. Find out your local news stations Twitter handle before the storm begins to insure you can set up text alerts during the storm.
Facebook:
Need to still be on Facebook during a storm? Make sure before the storm begins you activate Facebook via SMS under your Facebook settings by clicking "mobile". Then enable Facebook message forwarding and notifications. Once this is set up, you can post to Facebook by texting your post to the number 32665.
Google:
Lastly, you can still search Google through text by sending what you want to search for to the number 466453!
Keep in mind that all these features do work NOW. Give them a test run before you really need to use them to ensure everything works as expected. Here's also hoping we have a calm hurricane season and don't have to ever use any of these tricks! Lol. Skip Kelly
Want to know more about Skip Kelly? Get their official bio, social pages & articles on Today\\'s KOOL 105.5!
Read more