Town Threatens To Arrest Trick Or Treaters Over The Age Of 12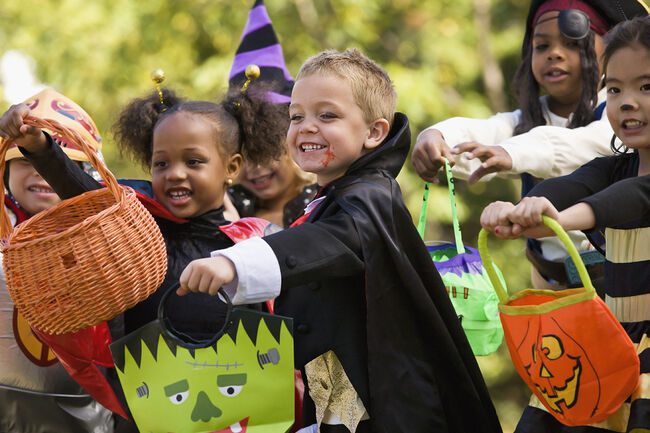 Up to what age did you go trick or treating? Well, in one Virginia town, teens can be arrested for knocking on doors in search for candy on Halloween.
According to the Chesapeake, Virginia code: "If any person over the age of 12 years shall engage in the activity commonly known as "trick or treat" or any other activity of similar character or nature under any name whatsoever, he or she shall be guilty of a misdemeanor and shall be punished by a fine of not less than $25.00 nor more than $100.00 or by confinement in jail for not more than six months or both."
The same code threatens to fine or arrest anyone of any age for trick or treating after 8 p.m.
My feelings on the matter? While it may seem odd for a teenager to be trick or treating, think about all of the things that are much worse that kids could be doing on Halloween. If you're a parent, like me, your mind is probably going wild with all of the possibilities here. Therefore, I think that for a town to make it illegal for anyone over the age of 12 to go door to door on Halloween, asking for candy, is wrong.
Here's another reason that I disagree with this city's code: What if the teenager is much younger emotionally? I'm referring to kids like my son, who is autistic. When he was 16, he acted as a much younger boy and had the mind of one. Why shouldn't someone like that be able to enjoy the thrills of life such as dressing up as their favorite superhero and trick or treating?
What are your thoughts?
Photo: Getty Images

Joel
Want to know more about Joel? Get their official bio, social pages & articles on Today\\'s KOOL 105.5!
Read more