Back To School: Changes At PBC Schools This Year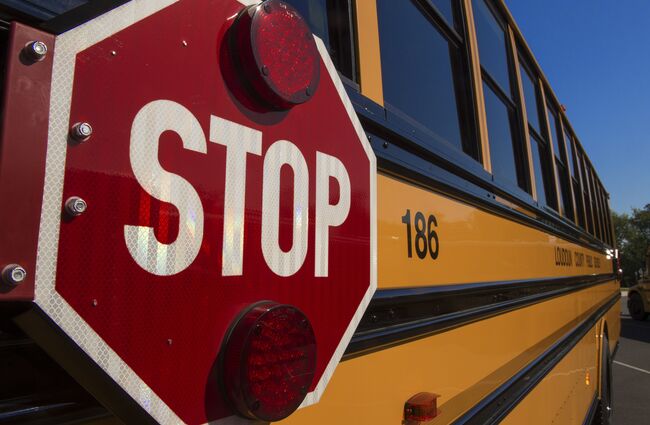 Kids are heading back to class in Palm Beach County and there are some changes.
As we've previously reported, ten schools will have new principals. They include Lake Worth High School, which replaced its former principal, George Lockhart, because he was asking teachers to do his son's math homework. There were also claims that Lockhart pressured teachers to change students' grades and charged students to attend pep rallies on campus.
Another change could have kids who have been provided medical marijuana through a recommendation from their doctors, taking their medicine at school.
State law now approves that, but leaves it up to local school districts to determine how to handle the process.
We were hoping to ask Palm Beach County Schools Superintendent Dr. Robert Avossa about that, but an interview I had planned with him last week was canceled abruptly, with no reason given.
Another change: There are 78 new buses on the roads.
The school district reportedly used its share of the one percent sales tax hike that was approved by voters in November. Many of the new state-of-the-art school buses feature video cameras and the ability to fit at least 5 wheelchairs, more than the district's older buses.
Schools get half of the one cent per dollar increase in the county's sales tax, which has us paying seven cents on the dollar for the next ten years. It was billed by the school district as a "penny sales tax."
We also planned to ask Avossa about other projects that were completed over the summer, with the help of the extra half cent per dollar.
Here are the schools with new principals beginning Monday, along with the names of the new hires:
Forest Hill Elementary School - Scott McNichols
Freedom Shores Elementary School - Dan Smith
Jerry Thomas Elementary School - Jeff Eassa
Jupiter Elementary School - Patricia Trejo
West Riviera Elementary School - Robin Brown
Jeaga Middle School - Anthony Allen
Woodlands Middle School - Enrique Vela
Boynton Beach High School - Guarn Sims
Lake Worth High School - Elvis Epps
Turning Points Academy - Kevin Gatlin
Photo: Getty Images

Joel
Want to know more about Joel? Get their official bio, social pages & articles on Today\\'s KOOL 105.5!
Read more