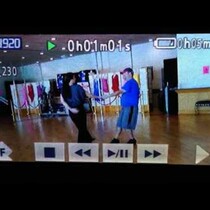 Posted April 12th, 2013 @ 6:19am
I'm taking lessons at Dance Tonight in Lake Park. They are doing a fine job trying to get me to look good for the big Reach For The Stars event at the Kravis Center next Saturday.
HOWEVER! I have a lot of work to do... Here is secret footage that was shot of me. When we say it we realized I have a lot of work todo! Quickly!