A diversion from the bad news!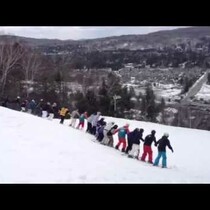 Posted April 16th, 2013 @ 7:25am
Thirty skiers near Montreal pulled off a pretty cool trick on Sunday. . . by going over a jump together and doing a backflip while they all held hands. They were reportedly trying for a world record, but it hasn't been confirmed by Guinness yet.