NFL Schedules Out: Miami Dolphins Have A Weird One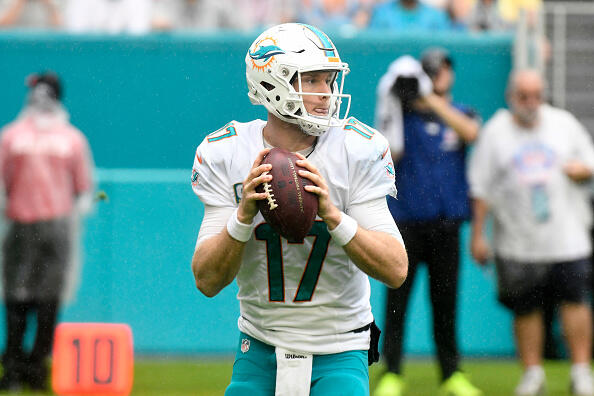 The NFL has released the full schedules for all 32 teams and the Miami Dolphins will play in 4 prime time games, including a franchise first...3 in a row.
In a stretch from weeks eight through ten, Miami plays the Ravens in Baltimore on Thursday night, October 26, at home against the Raiders on Sunday night, November 5 and at Carolina on Monday night, November 13. The Fins later host the Patriots on a Monday night in week 14, December 11.
Miami kicks off its season at home against the Tampa Bay Bucs on Sunday, September 10. They play in London against the New Orleans Saints in week 4 on October 1 in a game that kicks off at 9:30 our time.
The team gets its latest bye week in years at week 11 which is mid November.
There is only one game between the Fins two matchups with the Patriots and Bills. They play New England in week 12, then have the Broncos in week 13, before hosting the Patriots again in week 14. Miami then faces Buffalo in week 15, they have the Kansas City Chiefs in week 16 and the Bills again, in Miami, in week 17.
Click Here for the full Miami Dolphins 2017 schedule.
Photo: Getty Images

On-Air:
Kool 105.5 - Saturdays 6pm-8pm/Sundays 6pm-12mid
NewsRadio 1290 WJNO - Mon. thru Fri. 5am-9am

I've been with Kool 105.5 since the station debuted back in 1997. Today, in addition to my weekends and fill-in shifts on Kool, I co-host The Morning Rush on NewsRadio 1290 WJNO, then do traffic reports and newscasts. I have 3 kids, two in their 20's and a 4-year old girl. I'm a Miami Dolphins fan, who moved to Florida at the age of seven from, where else...New York.